UCRL-WEB-400660
Disclaimer
Last update,
Jan 22, 2008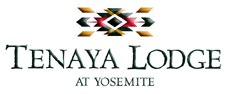 Accommodation
A limited number of rooms has been reserved at Tenaya Lodge, a mountain resort set two miles from Yosemite National Park's southern gate (www.tenayalodge.com). The meeting rate is $129+tax/night for October 21, 22, 23, 24, 25 (Higher rates may apply before and after the workshop). Rooms will be filled on a first-come, first-served basis. The block of rooms reserved for workshop participants will be released to the general public on September 20. Due the remote location of this property and limited lodging options in Fish Camp, participants are strongly encouraged to make their hotel arrangements as soon as possible.
Hotel reservations need to be made by contacting Tenaya Lodge directly, either by phone or on-line:
Tenaya Lodge has implemented the following cancellation policy for reservations made in the context of the workshop:
All individual guest rooms must be cancelled 7 days or more prior to arrival to receive a full refund.
All reductions to a guest's length of stay must be received 48 hours or more prior to arrival. If a reduction in room nights is made within 48 hours of arrival, the guest will be required to pay for the full original length of stay.
All early departures, no shows and late arrivals will be charged the contracted nightly rate for each night the reserved room is not occupied by the individual.
Please contact the workshop secretary (Nancy Reason, reason2 AT llnl.gov) if you encounter any difficulties with your reservation.