UCRL-WEB-400660
Disclaimer
Last update,
Jan 22, 2008
Conference Site
Tenaya Lodge, Fish Camp, Yosemite, California, U.S.A.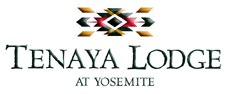 Website: http://www.tenayalodge.com

Location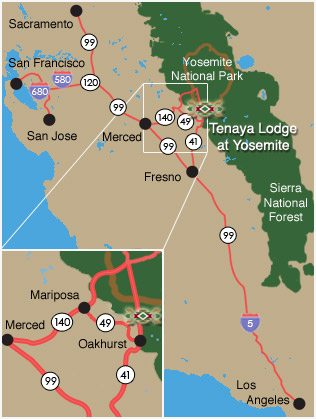 Travel and Transportation:
Participants from outside the United States need to review the current visa requirements for visiting the U.S. and take into account the waiting times at U.S. Consulates and Embassies.
Tenaya Lodge is located in the town of Fish Camp, two miles from Yosemite National Park's southern gate. It is approximately a 210 miles/3 hrs 45 mins drive from San Francisco International airport (SFO) and 60 miles/1 hr 15 mins from Fresno Yosemite International airport (FAT). Other Bay area airports are Oakland (OAK) and San José (SJC).
Weather:
During the week of October 22-26, the weather should be nice in Fish Town. Typical temperatures are between 16°C and 23°C (60°-70°F). See also recent forecasts.