Possible A
ctivities
These may coincide with some of the official excursions
Shotover Jet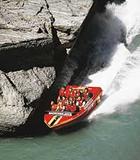 It's an adrenaline rush you'll never forget!  From the moment the accelerator hits the floor, your adrenaline hits the roof as you power through the Shotover River and deep into the Shotover River canyons.
It's an amazing ride, as the Shotover Canyon walls tower over you, and your driver skilfully whips the boat past rocky outcrops, and skims around the crags and boulders.
Rock faces blur in your peripheral vision, the opaque water sprays into myriads of white crystals with every turn.  You grip the safety rail for comfort and reassurance and then let out a whoop of excitement as the driver spins the boat around in its boat length – wow; you have just experienced the 'trademark' Shotover Jet 360 degree spin!  You'll stop briefly while your driver points out interesting landmarks or points of interest.
Trip duration: 1 ½ hours                                             Price: Adult $109, Child $69
Queenstown Rafting – Shotover River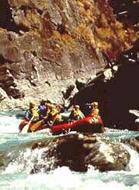 Begin with an unforgettable coach trip on the historic Skippers Road along old gold miners' trails into Skippers Canyon - an area where gold was mined in the gold rush days.
Rafting from Deep Creek over peaceful waters at first, you then head toward the exhilarating rapids of the lower Canyon, experiencing the memorable rapids Rock Garden, Sharks Fin, Toilet Bowl, Pinball, Jaws, Sequel, Mother-in-law and the unforgettable 170m Oxenbridge Tunnel, followed closely by the Cascade Rapid.
Full instruction and an extensive safety briefing will be given and all necessary equipment is provided.  Hot showers and saunas are available after your rafting experience along with a complimentary snack and refreshments.  You will need to take a swimsuit and a towel with you.  All other equipment and clothing provided.
Please note that rafting is not available to children aged under 13 years.  Children aged 13-15 need to be accompanied by a parent or guardian.  
Trip duration: 4 ½ hours                                             Price: Adult/Child $169
Nomad Safari's - Skippers Canyon
Visitors to this area never fail to be amazed by both the man made and natural features of this unusual landscape.  Following the Shotover River valley, the Skippers Road was hacked by hand through solid rock and clings to sheer cliff sides with breathtaking drops into the river gorge below.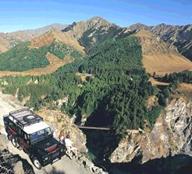 Take this route, with outstanding views at every hairpin turn, across the spectacular Skippers suspension bridge built in the 1900's, to the old township of Skippers.  You will pass Heaven & Hells Gate, Maori Point, Lighthouse Rock, Blue Slip, Skippers Bridge before reaching the Skippers settlement and visiting the schoolhouse, museum and cemetery.
There will also be time to try your luck gold panning on the Shotover River – there is still plenty there!  Light refreshments and home baking are provided.
Trip duration: 4 hours                                                 Price:  Adult $140, Child $70

Golf
We recommend golf at the Queenstown Golf Club. The course is situated on the Kelvin Heights Peninsula at the shores of Lake Wakatipu, an easy 20 minute drive from the town centre.  Surrounded by towering mountains and stunning lake views, this course must rank amongst the most scenic courses in the world.
Price per person $160
Kawarau Bungy

The first commercial Bungy site in the world, the Kawarau Bridge Bungy is an exciting 43m drop above the spectacular Kawarau River. Take the plunge from this Department of Conservation Historic Reserve just 20 minutes from the heart of Queenstown. Forwards, backwards, by yourself or with a friend... it's up to you. It's also the only Bungy in Queenstown where you can choose to bob over the water, touch it or get fully immersed. While there, you can relax in the onsite cafe or purchase some AJ Gear adventure clothing.
Trip duration: 2 hours                                                 Price: Adult $165, Child $110
Milford Sound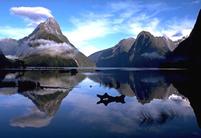 This will be a truly spectacular afternoon.  Milford Sound is situated on the West Coast of the South Island of New Zealand.  It is a world renowned area of extraordinary beauty.  Milford Sound is actually named incorrectly as a sound; it is actually a fiord, which measures 12km long and 320m deep.
Milford Sound is situated on one of the world's most formidable coastlines, which is subject to rapidly changing weather conditions. These dramatic weather patterns result in some nature's most amazing scenery transformations, especially when viewed from a scenic Milford Sound flight. At any time on the fiords you could view of seals, dolphins, penguins and other New Zealand native wildlife.
Milford Fly/Cruise/Fly

You will be taken for a glorious flight over the spectacular scenery from Queenstown to the stunning Milford Sound.  When you have reached your destination you will be treated to a cruise aboard a small boutique cruise ship so you can view the amazing wildlife up close. You will also indulge in a lovely morning or afternoon tea aboard the boat.  After your cruise you will be accompanied by your friendly pilot back to the plane and flown again through the magnificent scenery back to Queenstown.
Trip duration: 4 hours                                                 Priced per person from $425
Boutique Wine Tour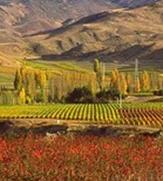 This tour takes you to four of the best vineyards in the Gibbston, Bannockburn and Cromwell regions.  You will experience four to five of the following vineyards set amongst spectacular scenery - Peregrine, Chard Farm, Carrick, Mt Difficulty, Felton Road, Akarua and Olssens. You can taste a selection of their amazing wines and enjoy a delightful gourmet platter lunch at the award winning Carrick winery restaurant.
Trip duration: 5 hours Price: Adult $150, Child $75
Walter Peak Farm Excursion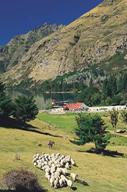 At Walter Peak High Country Farm gain a fascinating insight into New Zealand high country life.  Disembark from your TSS Earnslaw cruise across Lake Wakatipu to a warm welcome!  Experience rural New Zealand as we take you on a walking tour of the farmyard.  We'll explain traditional farming practices and the significance of the various animals. You can help feed the sheep and get close to the deer and Scottish Highland cattle.  Watch the sheep dogs in action, see the shearing and maybe try your hand at spinning wool.  Then stroll through the lakeside gardens to the charming Colonel's Homestead for a traditional morning or afternoon tea of delicious homemade pikelets and scones.
Trip duration: 3 ½ hours                                             Price: Adult $65, Child $20