Partners Programme
Possible activities
Remarkable Bus – Art, Wine and Heritage Tour
Enjoy a journey aboard the 1937 Chevrolet Bus that has been lovingly restored to her full

glory. Brought back to life on a journey of exploration into the culture and treasures of the Queenstown region. Along the way you will visit charming galleries and discover quaint communities.

Travelling with the unique, convertible top down you can enjoy an open-air view of the magnificent surroundings and alluring beauty of the region. Rich and golden, moody and blue or full of sunshine and glory, bright and crisp with snowy peaks on craggy mountaintops, each day and season offers a fresh new scene.

You have the opportunity to view fine art, carefully crafted and created by renowned artists of New Zealand in their personal galleries. Paintings of various styles and beautifully crafted wood sculptures are among the mediums.
Travelling on to our final stop you can enjoy and taste wines grown from grapes onsite and indulge in mouth-watering cuisine in the cosy gallery or al fresco. Wander around delightful grounds of terraced gardens and ponds over looking the beautiful Lake Hayes.
Trip duration: 3 hours Price: Adult $145, Child $78
Culinary Delight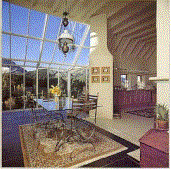 Departing from Queenstown at 9.30am the partners will be welcomed to the exclusive Punatpau Lodge situated in Bob's Cove with wild Thyme Scones with Central Otago jams and tea/coffee.
It is then time for the local chef to take your through the creation of a Remarkable Lunch - a 3 course lunch menu using the very finest of Central Otago and New Zealand produce.
Lunch is served with a glass of NZ wine. Guests are provided with a copy of the demonstrated recipes. Guests are welcome to visit the Artist Studio and walk the Ponituri trail (20min) after the class.
8 people is the minimum numbers required and 20 people is the maximum for a class.
Price: $190 per person
Dart River Safari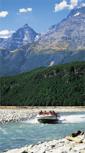 Your day begins with a coach trip out to Glenorchy (about 45kms from Queenstown) which takes you along one of the most scenic highways in the world, as it follows the Lake Wakatipu shoreline.
Your driver will provide you with an informative and amusing commentary during this journey and will tell you about the history of the area pointing out interesting geographical features of the landscape.
There are plenty of photo opportunities along the way which will give your guests lasting memories of this amazing day.
On arrival in Glenorchy, you join your very own jet boat and power up the Dart River. This braided river was carved out by glacier in the last ice age and provides an incredible back drop against the towering mountains.
This journey takes you deep into the depths of the Mount Aspiring National Park – an area rarely seen by visitors to Queenstown and as you travel up further, the trip includes a number of trademark jet boat 360 degree spins.

Once inside the park, you will leave the river and take a short and easy walk, of 20-40 minutes, through ancient forests, unchanged for 80 million years. You will hear an informative and entertaining commentary on the area and its history – including the quest by early Maori for highly prized pounamu (greenstone).
After your forest trek, you will board a 4 wheel drive that takes you back to Glenorchy. This 40-50 minute trip allows the opportunity to explore a region filled with spectacular vistas which have inspired many talented film makers to bring their projects to this area, including Lord of the Rings.
Trip duration: 6 hours Price: Adult $199, Child $99